Joined: Fri Jul 02, 2010 6:42 am
Posts: 90
I found this on the house wall this morning. I think it is probably a

Pyrrhopyge

sp. and possibly

P. pseudophidas

. The flash on the underside of the hind wing is decidedly yellow but the photos on the internet show them to be white. Also the colour looks to be black, but at the right angle, a lovely blue iridescence can be seen. I popped it in the freezer for a couple of minutes to let me photograph it but it was difficult, it put out its tongue and flew away!
Attachments: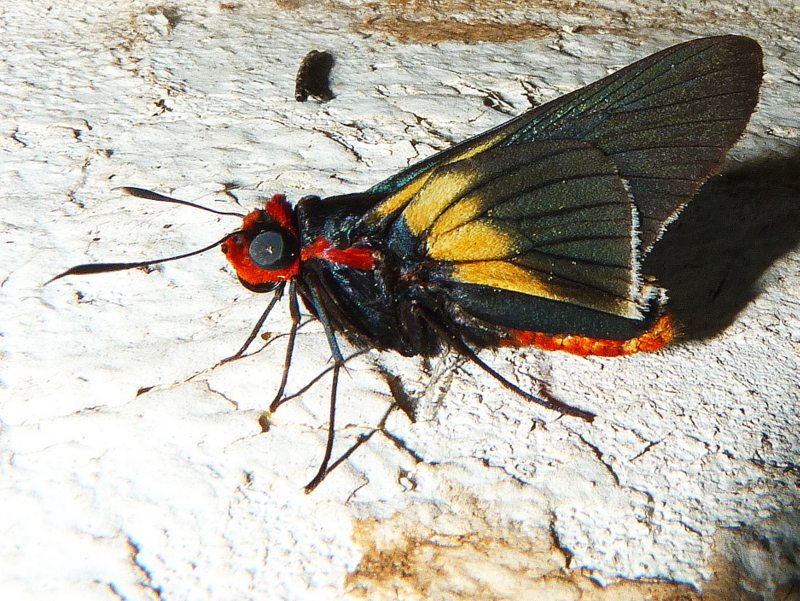 1-P1220718-002.JPG [ 424.47 KB | Viewed 576 times ]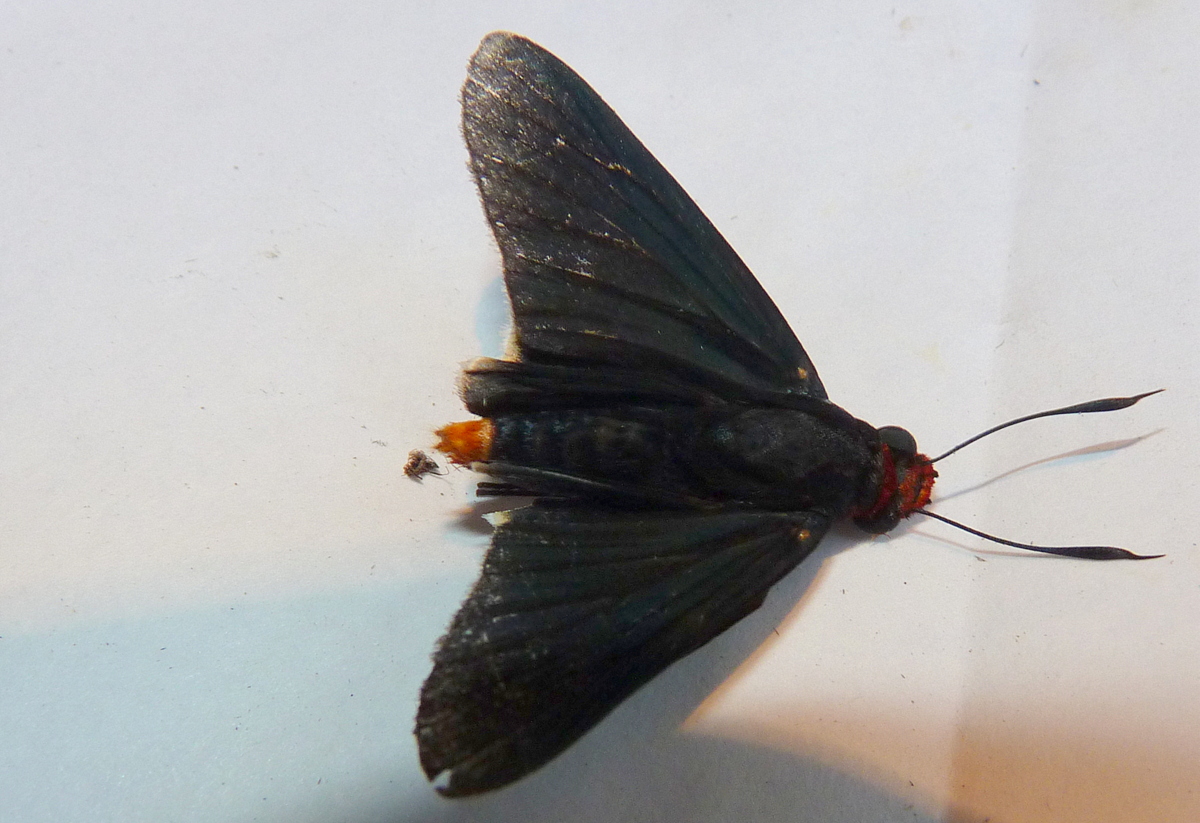 2-P1220748.JPG [ 440.22 KB | Viewed 599 times ]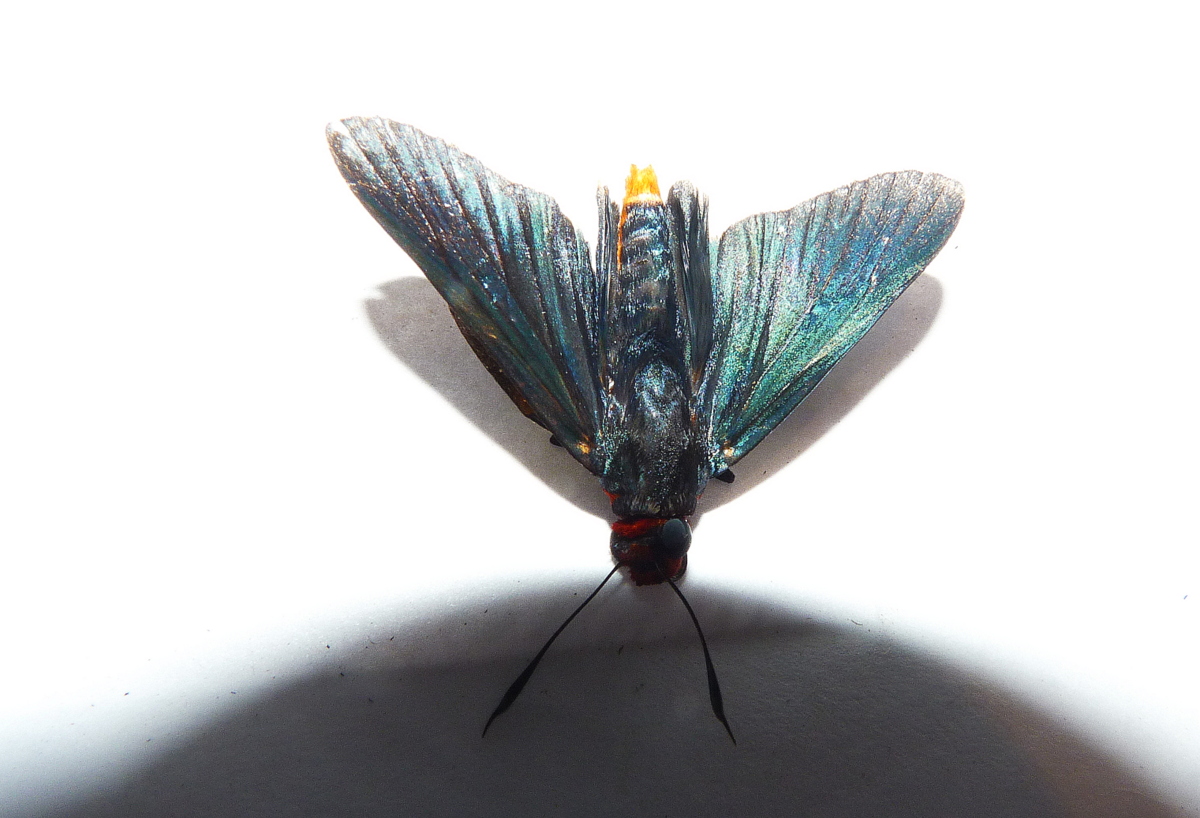 3-P1220752.JPG [ 315.62 KB | Viewed 595 times ]
Last edited by David Clulow on Tue Feb 19, 2013 4:01 pm, edited 6 times in total