Another Blue from Caranavi d. 5 February 2006.
Attachment:
File comment: Photographer; Lars Andersen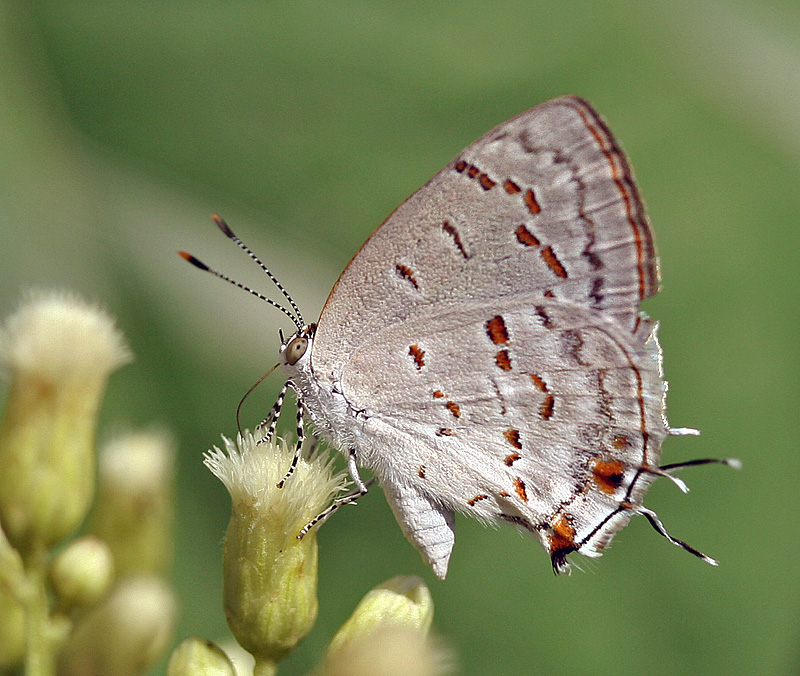 ble068598f.jpg [ 246.55 KB | Viewed 5448 times ]
;
Email from Jorge Bizarro d. 27 march 2011;
Ministrymon fostera
. this one seem to be the female of "
fostera
" (this name was applied to a specimen from São Paulo state, Brazil... so I doubt it might ocuur in Bolivia, unless it extends to Mato Grosso). the interesting about this species is the two vertical lines on the forewing discal cell.... I haven't seen nothing like that in D'Abrera, except the poor speciment of 'fostera'.